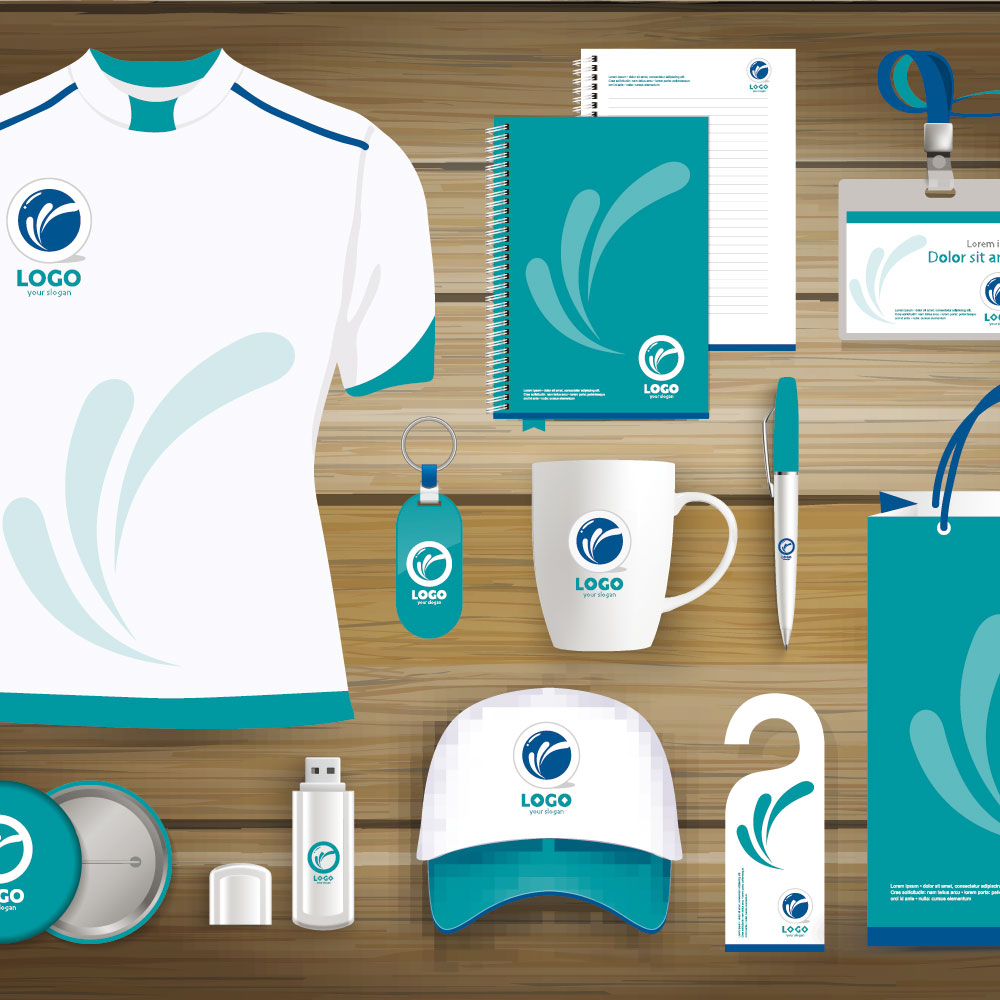 Följ Penvalue bloggen
Vill du hålla dig uppdaterad om det senaste kring reklampennor och månadsvis få ny inspiration och kunskap om hur reklampennor kan hjälpa dig effektivisera din marknadskommunikation? Då är Penvalue bloggen något för dig.
Prenumerera här
Product media continues to increase: Forecast and trends 2018
Just the other day, IRM (the Nordic Institute for Advertising and Media Statistics) released its report of last years media investments in the Nordic region. And a week before PSI sent out its Final Report which among other things raised a number of ongoing marketing trends favorable to product media. To save you some time we have reviewed some of the current reports and the latest statistics and made a summary for you to read. Here are the forecast and trends for this year.
ProduCt media FORECAST 2018

In the latest report, IRM states that the media investments once again have reached a new all-time high with a turnover of a total of SEK 37.7 billion. As predicted, internet advertising was the category that increased the most. With 21.5% growth compared to 2016, internet ads now account for more than half of the media investments. Other categories with significantly increased turnover are cinema, radio and out-of-home advertising, even TV commercials got an increased revenue despite recent years' negative trend. For the product media category, IRM has not yet released any figures, but the forecast predicts an approximate 3% growth.
Globally, television is still the largest advertising medium but mobile advertising, which is now the second, is expected to take the lead perhaps already this year. In Sweden, the situation is different. As mentioned, here internet is by far the most invested channel and in second place comes the overall event industry. Interestingly enough, in third place, we have product media that actually went past TV commercials in Sweden already in 2016. The forecast indicates that the ranking between these categories will remain but to be sure we will have to wait for the extended media report of 2017, also including product media and events.
Global growth is expected also this year
So what happens to product media in 2018? Well, according to the WARC's "January Global Ad Trends Report", product media is expected to grow up to 4.7% globally this year. For western Europe, including Scandinavia, the forecast is an increase of 2.6%. The expected growth is primarily due to the year's two major sporting events, the Olympic Games in South Korea and the FIFA World Cup in Russia, which normally tend to generate large revenues to the industry.
marketing trends favorable to product media
When it comes to digital trends, there is plenty of information. The internet is filled with articles on topics like AI, VR and the importance of high quality content as well as posts about live video communication and the necessity of business transparency. However, as digitalization progresses, there are also other trends that will be equally important for marketers to consider. New trends pointing out that physical media (printed media) and authentic brand experiences now turn back.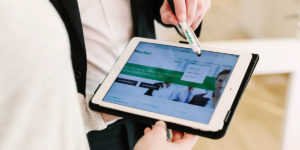 Authentic brand experiences
"The digitization is outdated". This was the words of Swedish trendspotter Johnny Sundin when he spoke on the Swedish Market Federation's annual inspiration event last year. Well, a little contradictory may seem given the technical development and rapid growth of the digital channels. But his point is still highly relevant. In recent years, we have put so much focus on digitized marketing that we have forgotten the value of physical experiences. Today, there are two types of brand experiences that are both of equal importance. Digital Only no longer applies. Today you actually need to combine the digital and physical if you want to reach out to people. The PSI Final Report (the leading European Trade Show of the Promotional Products Ind.) mentions, amongst other things, the growing interest in advertising vehicles you can touch. Consumers today, especially millennials, are increasingly looking for authentic brand experiences. In fact, they are actively looking for things they can experience in personal, tangible and multisensory ways. This clearly means that physical stores and products along with personal meetings in the sales process are regaining their status.
Lifestyle products
Of course, this implies great potential for companies to use products for brand-building. More authentic brand experience is hard to provide. The new generation likes to identify with brands that match their lifestyle and are happy to wear clothes or products with "the right" promotional messages. This is definitely something that will make more and more companies go from being digital only to implementing physical extensions of their brands.
At the PSI Trade Show in Düsseldorf in January it was obvious that the promotional product industry is more than ready to meet that demand. Many creative product ideas and innovations were presented at the stands. For example a football shaped bottle opener that intones Word Cup fan chants during use or an umbrella that changes colour depending on the amount of rainfall or a drinking bottle made from silicone that can be shrunk down to pocket size when empty.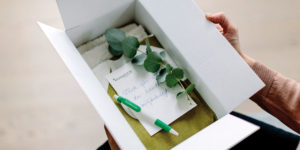 Sustainability and quality
Another unmistakable trend is that consumers today are more aware of the outside world and have higher demands on things like sustainability, quality and transparency. Admittedly, millennials are more susceptible to promotional products, but they are also picky when it comes to compliance with social and environmental standards. This complicates things but also creates new opportunities when it comes to product media. According to the latest PSI Industry survey more than 90% of Europe's promotional products suppliers and distributors already have certified or verifiably sustainable products in their assortments. And this applies to all product groups ranging from textiles to kitchen products and promotional pens. Important to consider is that there are many different types of ecolabelling with various credibility. Make sure it actually means something so it's not just a commercial argument.
Of course, 2018 offers a lot of novelties even when it comes to promotional pens. Check out this years' new pens here >>