Italian works of art since 1968
Erga is an Italian manufacturer of pens with 50 years of experience in promotion. Through research and and a strong desire to constantly evolve Erga has successfully managed to take a position at the vanguard of production and automated personalization technologies. All production processes are of course in accordance with the EEC standards.
FOCUS ON PERSONALIZATION
The range includes a variety of stylish, high quality pens designed specially to make room for your customized and personalized communication.
360° COMMUNICATION
Pens are everywhere, even nice and good quality ones, but the most important thing in a pen is the way you use it to communicate. Communication techniques have changed. In a world where everything goes fast it is important to stand out and offer an experience. Our 360° Communication offers a combination of visual, tactile and textual elements that transmit your message with utmost efficacy. Images are processed 60,000 times faster than texts and if we can address another sense, like feeling, we can achieve even greater success. Choose from our printing techniques: Texture, Digitaly, I-Light and Velvet.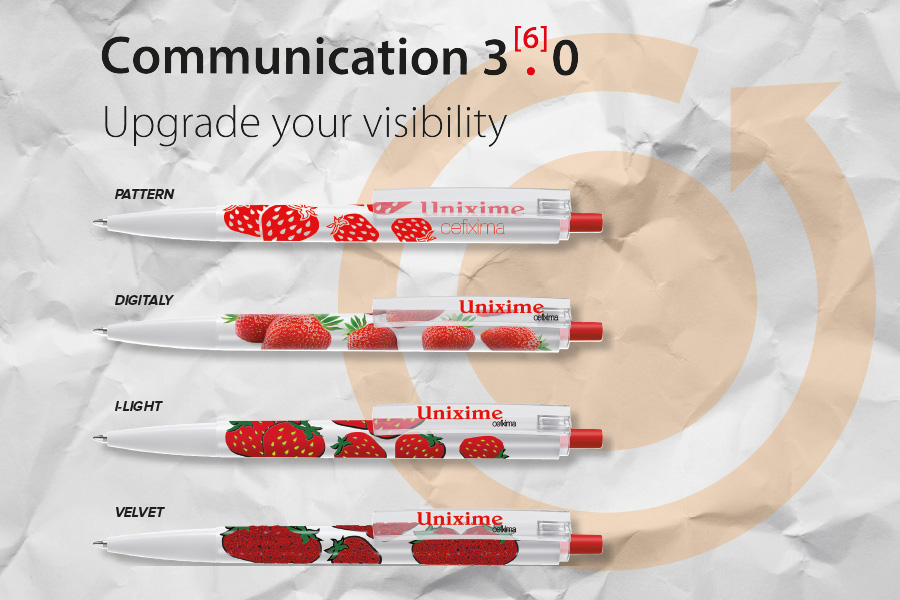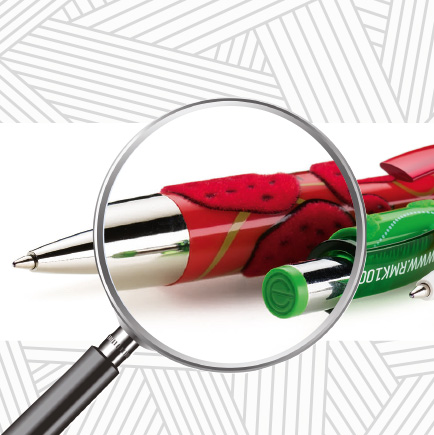 PATTERN:
A pattern printed with or without text in one or more colours from the Pantone scale. The rotating screen print is realized before the pen assembly which allows you to customize the whole pen barrel, even under the clip. The printed pattern creates a personal impression and immediate attention.
DIGITALY:
Digital transfer: DigItaly is the digital printing technique that enables you to reproduce photographic images to the smallest detail. The result is a detailed image for a high-impact communication on a pen that will certainly not go unnoticed. Also with this technique, the entire pen surface can be used for your personalization.
I-LIGHT:
Raised 3D print: The I-Light technique gives your communication greater impact and emotion, having your logos and graphics reproduced with a thickness that is perceivable by touch. Moreover, it enhances the high brilliance of UV colours by alternating lights and shades.
VELVET:
Velvet print: With this technique, you can create velvety logos or other designs in one bright colour. The soft touch gives you a truly unique promotional pen that is both visible and tactile. Velvet can also be combined with another 360° techniques to realise multicolour creations.