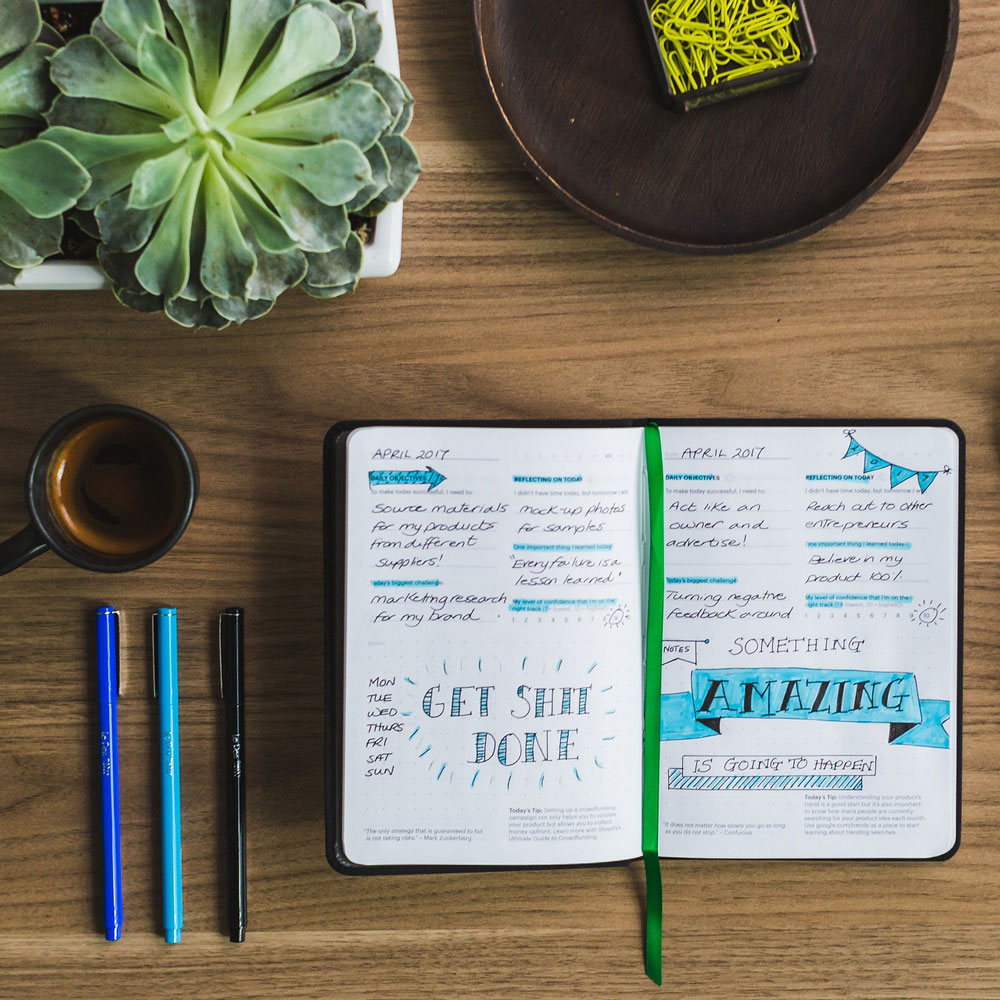 Följ Penvalue bloggen
Vill du hålla dig uppdaterad om det senaste kring reklampennor och månadsvis få ny inspiration och kunskap om hur reklampennor kan hjälpa dig effektivisera din marknadskommunikation? Då är Penvalue bloggen något för dig.
Prenumerera här
5 tips for more efficient planning
Are you a marketer and feel that you need more efficient planning?
Can you identify yourself with expressions like "to juggle many balls "or "to have two strings to one's bow"? Perhaps you are working as a marketer? Then you know that other words often associated with marketers are creative, innovative, problem solving and last (but definitely not least) planning. Everyone who works in marketing knows that the planning is crucial and that it needs to be done right, properly and smart. A thorough plan is very important when it comes to campaigns and products offers to succeed and achieve the desired results.
A creative brain can be in delightful disorder holding a lot of impressions, ideas, knowledge, experiences and much more. But it can also be difficult to assemble all the pieces and loose ends and put them in the right place, in the right context. According to researchers, our brain can process about four things at the same time, without getting "overheated". By taking notes, writing lists and making schedules you can help the brain to "clean up" and create a more organized planning. This is all very well explained in Daniel Levitin's, Professor at McGill University, book The Organized Mind – Thinking Straight in the Age of Information Overload. So, how can we make our planning as easy and efficient as possible?
Our 5 tips to plan more efficiently
Avoid interruptions and do one thing at a time

Do not check the email or answer the phone when you are in process of planning, as it will increase the risk of mistakes and level of stress. Additionally, it takes over a minute to get back to work once you have been interrupted. Instead, allocate one or two hours each day when you respond to emails and make all the necessary phone calls.

"Your mind is for having the ideas, not holding them"

David Allen, founder of the GTD method and general expert on personal and organized productivity, says to make a "Brain dump" to clear your mind. Write down ideas and thoughts immediately when you get them. Here you can find more information about the GTD method. Always have pen and paper available so you can quickly write and sketch.

Do not postpone small tasks and "to do's" 

Collect them and allocate time each day or each week to get all of them done at the same time. This way you avoid the stress of not being ready on time.

Collect ideas and information

Inspiration can come to you anytime, anywhere and usually when you least expect it. When you are networking or being active on social media, when you cook, exercise or spending time with friends. Whenever you get inspired or come up with an idea, just put them on a list that you can use later in your work. Also try to have a good structure on your list/lists so it does not take too much time from your personal life but also to make your creative work as a marketer run more smoothly.

Analog planning

Start planning with pen and paper, instead of digitally. A fun and creative activity is to make a "Bullet Journal". This trend, originally from the United States, is about planning and organizing in a more fun and funky way. Some say that if you spend some extra time on your "Bullet Journal" and make it as attractive as you can, you will automatically remember and get more things done. To learn more, read about Bullet Journal or watch the movie "How to Bullet Journal" on YouTube.
Choose a nice notebook or a neat calendar/Bullet Journal to take notes in. Also consider choosing one or more pens that you really like. Like the classic ballpoint pen Epoca P in some retro colour, the Frixion Clicker with erasable ink and Coloring Pens to make fine paintings.
Another thought is how common it is that we still use pen and paper to write down the things we want to remember in our everyday lives, but also in our professions. This considered it is not surprising that companies and brands wish to be present in these contexts. In a previous blog post we mention that a promotional pen changes owner on average 3-4 times why it is important to have a thought-out message. Remember, the last recipient probably does not have the same information as the one who first received it.
Also read "3 tips to consider when ordering promotional pens"