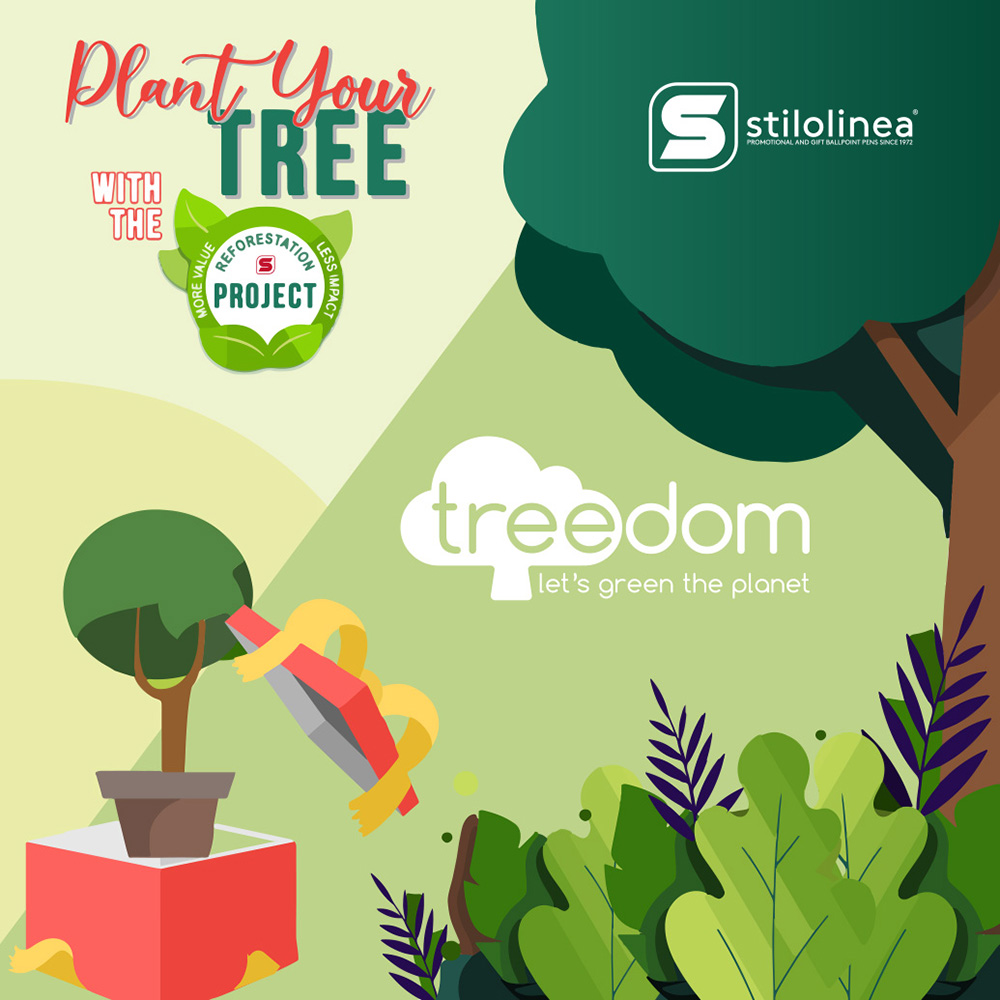 Följ Penvalue bloggen
Vill du hålla dig uppdaterad om det senaste kring reklampennor och månadsvis få ny inspiration och kunskap om hur reklampennor kan hjälpa dig effektivisera din marknadskommunikation? Då är Penvalue bloggen något för dig.
Prenumerera här
A new way to offset climate change
Ingli Sweden strives to conduct business in a sustainable manner. We always try to reduce our impact on the environment as much possible. Our range includes several products that have a less environmental impact and we also make sure to offset our climate footprint. 
One supplier that help us to offset climate change is Stilolinea, an Italian company founded in 1972 and a leading manufacturer of high quality promotional pens. Stilolinea has long worked innovatively and research-driven, which contributes to the company's products at all levels being produced based on the ambition to minimize environmental impact.
Stilolinea's range of eco-friendly pens can be found in our Pen Selector here >>
Treedom – a more fun way to offset climate change
When Ingli Sweden collaborates with Stilolinea, we also take the opportunity to compensate for climate change. When we buy batches of more than 10,000 pens from Stilolinea, we get a tree planted via the Treedom organisation.
On Treedom's digital platform you can buy a tree that is planted and then you can follow the story of the project it belongs to online. Founded in 2010 in Florence, Italy, the organisation has since planted over 2 million trees in South America, Africa, Asia and Italy.
Each tree planted and is geo-located. The tree also has its own online page where you can follow the tree's project, creating engagement with donors.
Here you can follow the trees we have planted >>
With a tree from Treedom, you not only contribute to making our planet a better place, but also to creating new jobs for local communities in, for example, Kenya.
Your company can use the trees to strengthen relationships with your customers, promote yourself as a climate-smart and conscious company and the trees can also be used internally to strengthen the company culture and sense of belonging.
As a customer of Ingli Sweden, we can help you to offset your carbon footprint. When you buy 10,000 pens, we will arrange for you to receive a tree via Treedom. If you are interested, please contact [email protected].
In addition, there is nothing to stop you from entering into a partnership with Treedom in your sector and in your offer to your customers. You can apply here: www.treedom.net
Our environmental work
It is not only by using responsible subcontractors, such as Stilolinea, that Ingli Sweden work towards a more sustainable future. We work on several fronts to ensure that our business leaves as little impact on the environment as possible.
By using co-transport from Asia by boat, we can reduce the climate impact of our operations. We also use 100% renewable energy and we always manage our resources.
In other words, at Ingli Sweden we are working continuously in order to develop and implement sustainability in our operations. We want to contribute to the long-term, sustainable development of our plant and the people that live there, both current and future generations.