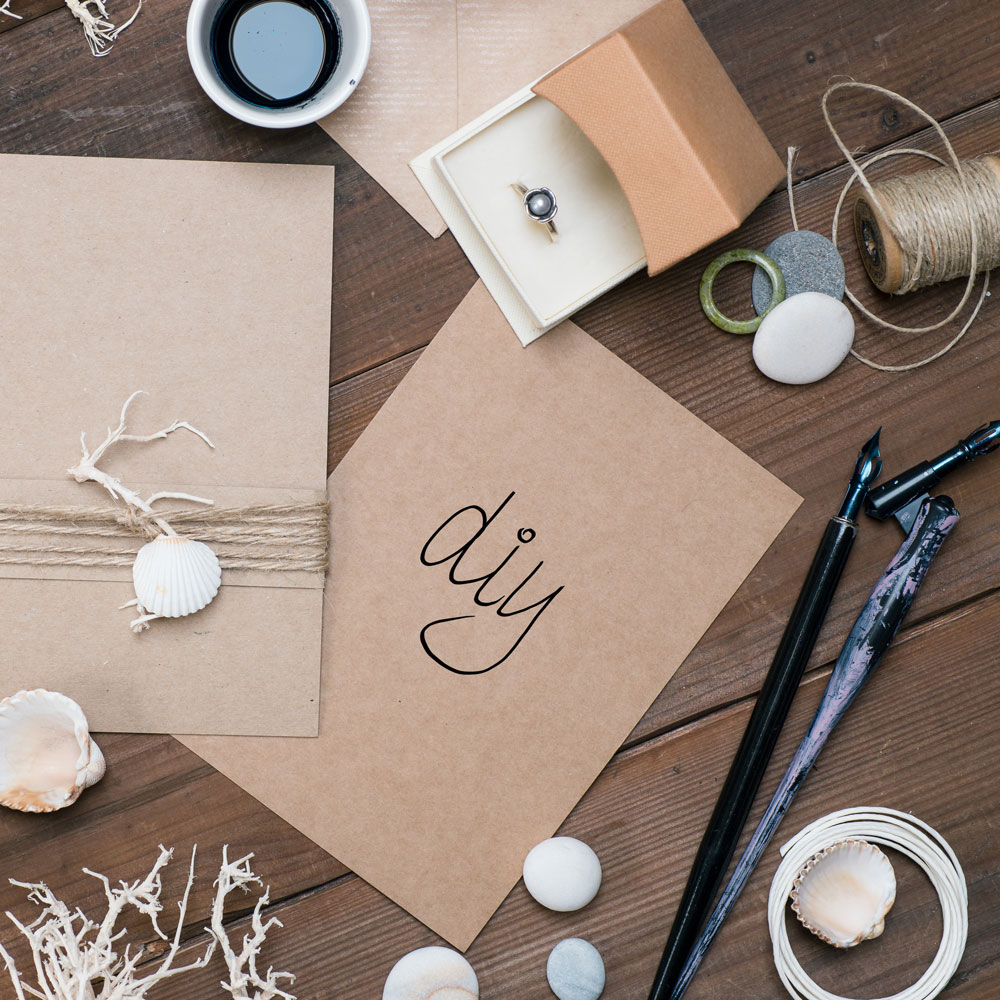 Follow the PenValue blog
The PenValue blog is intended for those who want to stay up-to-date on the latest in promotional pens and monthly wish to get new inspiration and knowledge about how promotional pens can make the marketing more effective.
Sign up here
DIY – Make creative summer crafts with old pens!
Do you also have a collection of old pens with ink that has dried or run out? Maybe they are just lying around unable to use, but you still have trouble getting rid of them? Don't you think it is time for them to move out of the drawer to see some new light?
In this blog series we write about the opportunity to reuse old promotional pens and give examples of how to do it yourself. At the bottom of this page you can also submit your own tips and suggestions on what kind of crafts you can make with old pens. Perhaps it will be your DIY idea we create and write about in one of our upcoming posts…
THE POPULAR TREND OF REUSING AND DIY
In recent years, it has become very popular to reuse things and make creative crafts. Luckily more and more people also show greater consideration for the environment. Soon, counting the number of second-hand signs on the car trip is a more winning concept than betting on cows. The TV tabs are filled with programs about how to easily decorate, remake and build things yourself or how you should grow, plant and cook to live a more resourceful life. The web is littered with websites and blogs with DIY and hand crafts to be saved onto your Pinterest account. Perhaps all this is a counter reaction towards the often long days we spend in front of the computers, that also makes our need to create something with our hands so much stronger.
PROMOTIONAL PENS THAT CAN LIVE FOREVER?
As Ingli Sweden is a supplier of promotional pens and we feel so passionate about them we want our pens to get as long lives as possible. In fact, we see great potential in reusing pens for other things than just writing. When you work with marketing one of your most important tasks is to ensure your brand is exposed in the best way possible. And what if you could do it even after the ink has run out? That is what we call getting maximum value of your well-chosen promotional pens.
SUMMER CRAFTS WITH PENS – SHARE YOUR TIPS WITH US
So, how about a lamp-shade made of pens, pen labels for your plants or maybe an Asia-inspired hairdo á la pen? We are bubbling with ideas and will spend this summer's quiet moments by making creative pen crafts. Hopefully, we have succeeded to inspire you enough to clear your drawers of old pens and unleash some of your own creativity. We would be very happy if you would like to share your tips and ideas on how to bring life to old promotional pens. The best tips will be gathered and published on the blog at the end of the summer.
Fill in your e-mail address and send us your suggestion here:
Keep an eye on our blog for more inspiration on how to reuse your old promotional pens. In a few weeks we will present the results of our summer pen crafts. Subscribe to the PenValue Blog here.