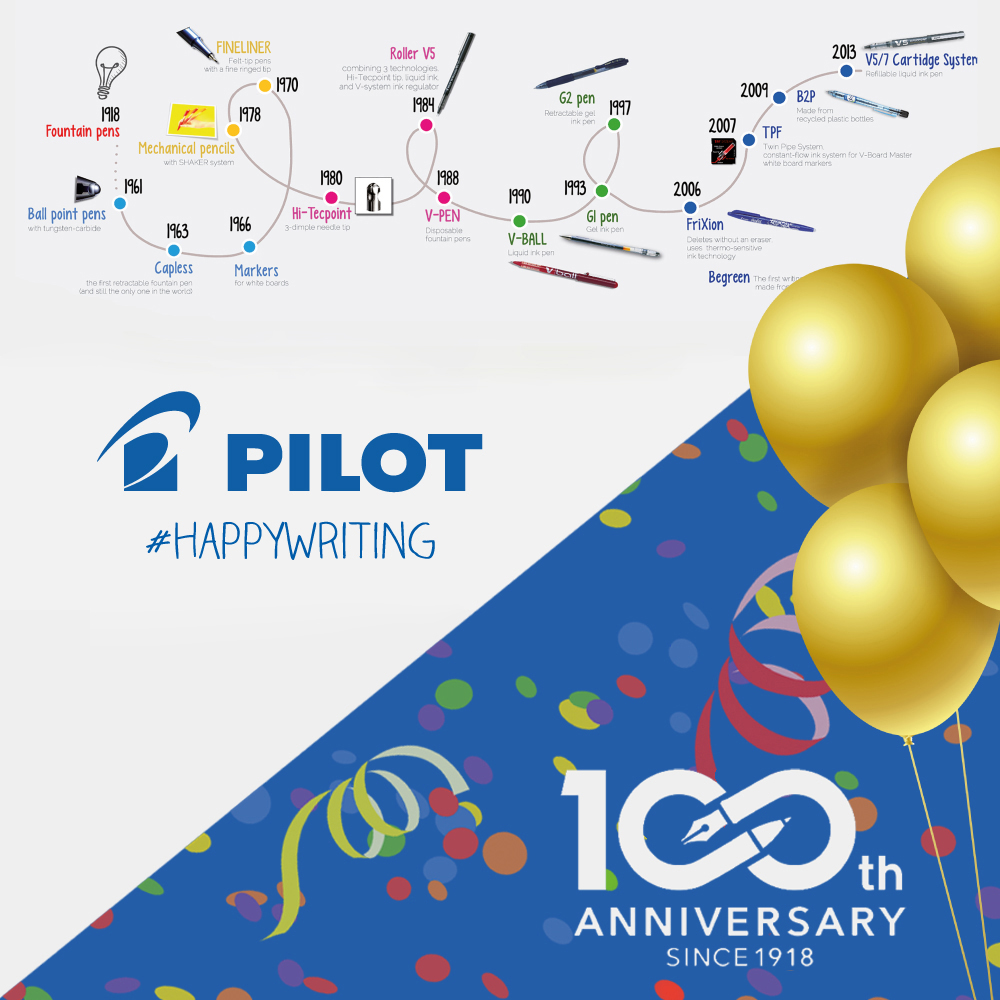 Följ Penvalue bloggen
Vill du hålla dig uppdaterad om det senaste kring reklampennor och månadsvis få ny inspiration och kunskap om hur reklampennor kan hjälpa dig effektivisera din marknadskommunikation? Då är Penvalue bloggen något för dig.
Prenumerera här
How Pilot got its name: A 100 year old story
Most people know Pilot as the brand behind the popular pen Frixion Clicker with erasable ink or the classic office pen Super Grip. But have you any idea how Pilot got its name and how it all started 100 years ago?
A 100 year old story
The story begins 100 years ago. Two Japanese marine engineers, Ryosuke Namiki and Masao Vada were out at sea, working on a merchant ship. At that time, the reservoir pen was the only modern writing instrument and vital for many people's work. Working at sea this was a problem as the tip often became rusty due to the salt water. To solve the problem, Namiki and Vada developed their own reservoir pen with a tip of stainless-steel that didn't rust. And that is how it all started. In 1918, the first Pilot pens were launched in Japan. The success was soon a factor and within the course of 8 years, foreign offices were opened in London, New York, Shanghai and Singapore. Today, Pilot pens are available all over the world and the company can proudly celebrate 100 years of pen production!
PILOT and pens – what's the connection?
But where does the name Pilot come from and what has it to do with pens? Well, the connection is actually a tribute to the sea. One day when Namiki and Vada were out at sea, there was a storm. The winds were very hard, and it was necessary to call for help. Finally, a pilot boat came to rescue them, and that's where Pilot got its name. As a tribute to the sea and those who worked there.
So, congratulations to Pilot that has provided the world with lots of amazing pens throughout the century. Please continue to revolutionize the market with innovative pen solutions for many hundred years to come!