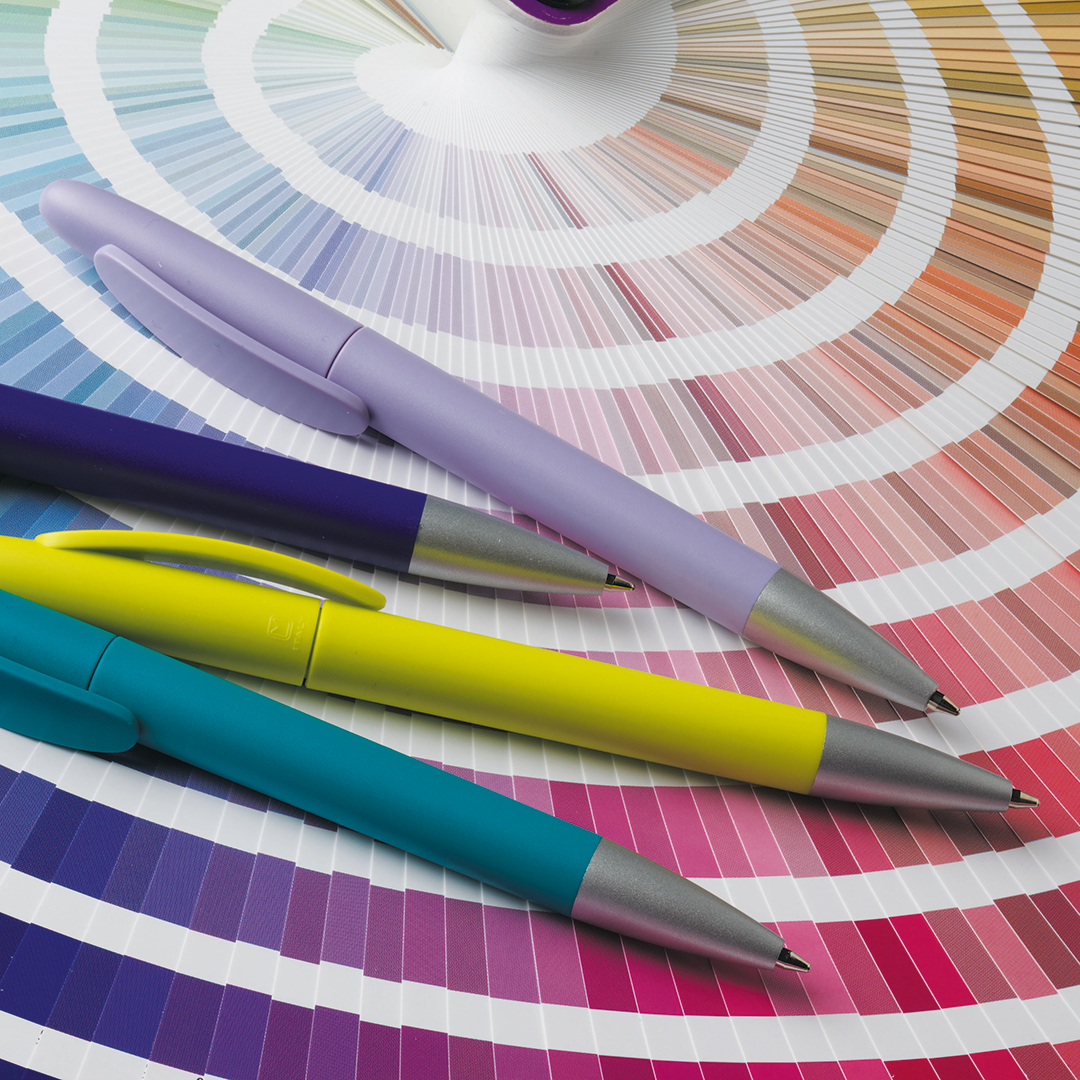 Följ Penvalue bloggen
Vill du hålla dig uppdaterad om det senaste kring reklampennor och månadsvis få ny inspiration och kunskap om hur reklampennor kan hjälpa dig effektivisera din marknadskommunikation? Då är Penvalue bloggen något för dig.
Prenumerera här
3 tips to consider when ordering promotional pens…
Promotional pens are a traditional and much appreciated product media. Despite the fact of being effective tools for brand building, they are often purchased routinely as consumables. Consider these factors when choosing promotional pens suitable to your needs and budget in relation to the value they will generate.
PenValue is a concept that aims to demonstrate the value of promotional pens purely from a marketing perspective. At the same time, it is also a measure of how well suited a promotional pen is to its price and the sender's graphic identity. Here we provide a quick guide to the 3 most important factors that you should consider when choosing promotional pens for your company to get maximum PenValue. (You can also download the full version of the PenValue Guide here).
3 tips WHEN ordering promotional pens
1. CHOOSING PROMOTIONAL PENS
Based on the company, you should choose a pen that reflects the graphic identity. Of course, the colour is important here, but also consider the shape of the pen in combination with the logo. For example, a round logo with a lot of text is not suitable for a thin pen with a small printing area. It can also be an advantage to make several printings on the pen to complement the logo with a special message or a web address. Remember, a promotional pen changes owner on average 3-4 times and the last recipient is probably not sitting on the same information as the person that first received it.
Tip: First decide what message you want to convey and consider different functions (such as push- or twist mechanism, touch pen or type of ink), then choose a pen in the right colour and shape for your brand.
2. NUMBER OF PENS
One pen "for every personal meeting" is a good rule of thumb. If you do not know how many pens to order or find it difficult to estimate the consumption – order a smaller number of pens in the first round. What can be affected is the price per piece. The more pens – the lower the price. We think the most important thing is that it will be the right pens. You can always order more, usually your original is saved which means no extra work for you.
3. TiME
Try to set aside enough time to ensure that you maximize the PenValue of your promotional pens. Lack of time more often tends to result in the conclusion of bad deals and disappointing experiences. Lack of time may imply:
Limited selection – All pen models may not be in stock which means you will be limited in your selection.
Higher delivery cost – Express delivery of promotional pens is often offered as an alternative. But just like when ordering other types of goods, additional costs may apply.
Mistakes – when you're in a hurry, there is a greater risk of making mistakes at every step, and you don't have enough time to think about the purpose, target group, function, and message of the pen.
To learn more about how you can maximize the value of your promotional pens – download our free whitepaper.